From a dry freezer into a hot wet oven! I guess that is the best way to describe our journey from Russia to Sri Lanka.
We entered a plane on the 8th of januari in Moscow in minus 28 degrees, wearing thick winter clothes and boots, and emerged on the 9th in Colombo's 28+ degrees switching quickly to shorts, flip-flops and T-shirts.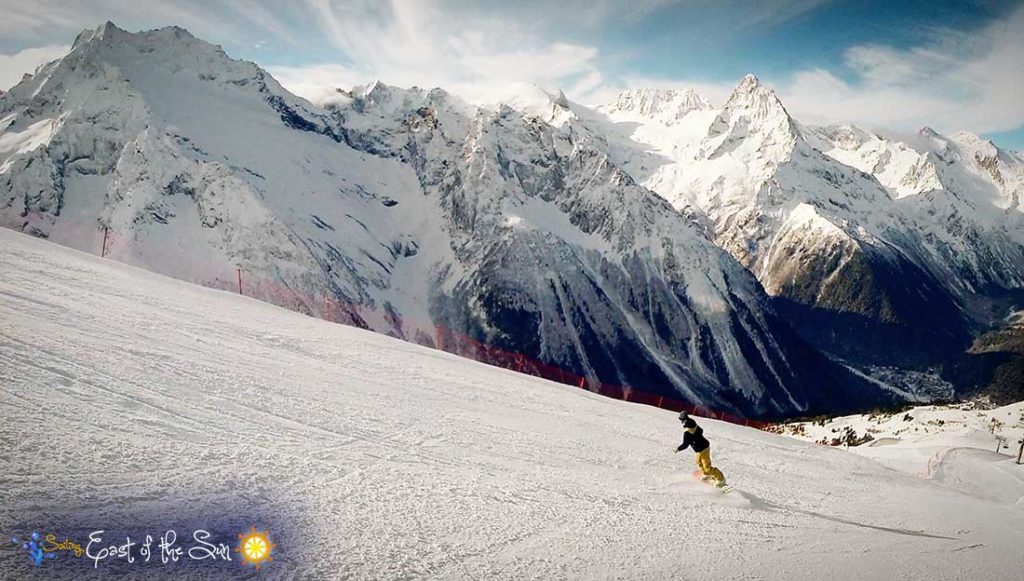 Nothing quite like a 58 degrees jump in temperature to make you realize you have arrived in a completely new place 🙂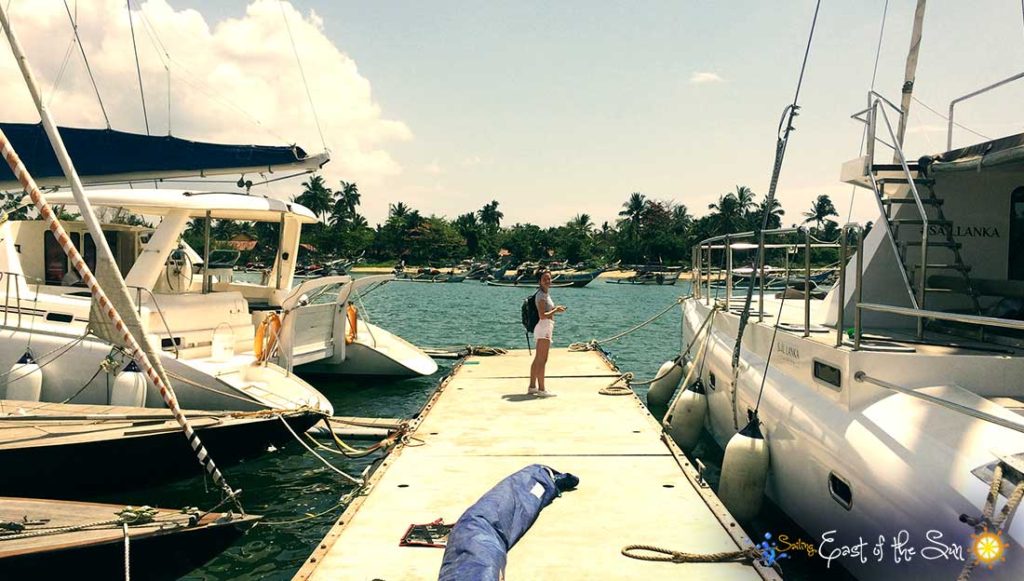 But boy did we feel welcome! At the trainstation in Colombo we managed (only just) to jump on the already departing train to Weligama and and as we walked into the very first cabin, we bumped straight into our friends Nikita and Anastasia, (what are the odds?) the founders and organizers of Smena Station (Russian for "The Shift"). Smena is a nomadic community of extraordinary entrepreneurs and thinkers that travels the world. Staying in one place for a few months, bringing a ton of talent together under one roof to: work, play, dance, party and make a shift together. For the first two weeks of our stay in Sri Lanka, we too were going to join the Smena project. It turns out we didn't just bump into Nikita and Anastasia. Actually half the cabin was filled with participants of Smena 🙂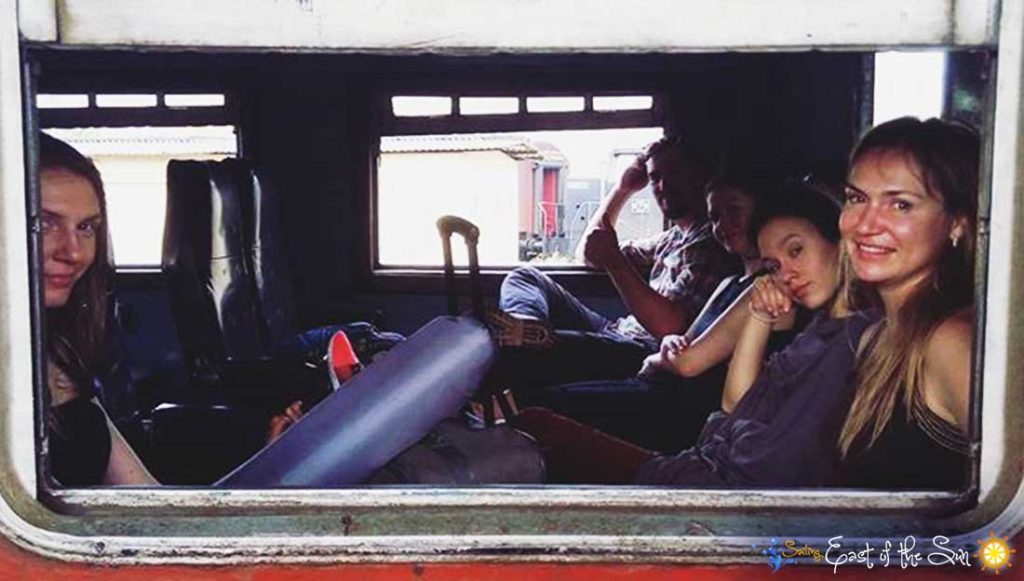 Sufficed to say, we had a great time meeting everybody on our way to Weligama where we quickly settled into the Smena house and began THE SHIFT! More on that in a later post!
Of-course once we settled in we couldn't wait to get to the local beach and harbor and hit the waves both on surfboards and in sailboats!
Both surfing and sailing conditions in the south of Sri Lanka are generally excellent. With a steady stream of 1 (and-up-to-about) 5..ish meter beach and reef-waves daily. + A steady breeze that blows a predictable 8 to 20 knots in the afternoons. The surfing waves tend to be best in the morning because of the tides, while the wind tends to be best in the afternoons. So our mornings are mostly filled with surfing and our afternoons are full of sailing 🙂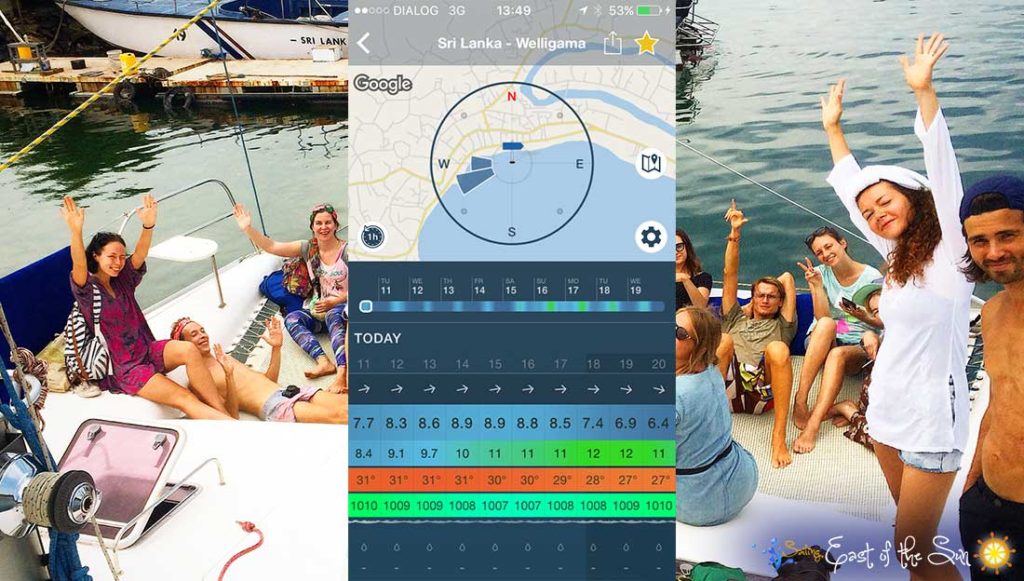 The boats we used (both for our own trips and for teaching the locals) are Barramundi Minibee's. 6,5 meter long, completely open, sloop rigged boats that are both easy to manage short-handed (great for learning) and at the same time quite fast and fun to sail in the often challenging conditions on the coast of Sri Lanka.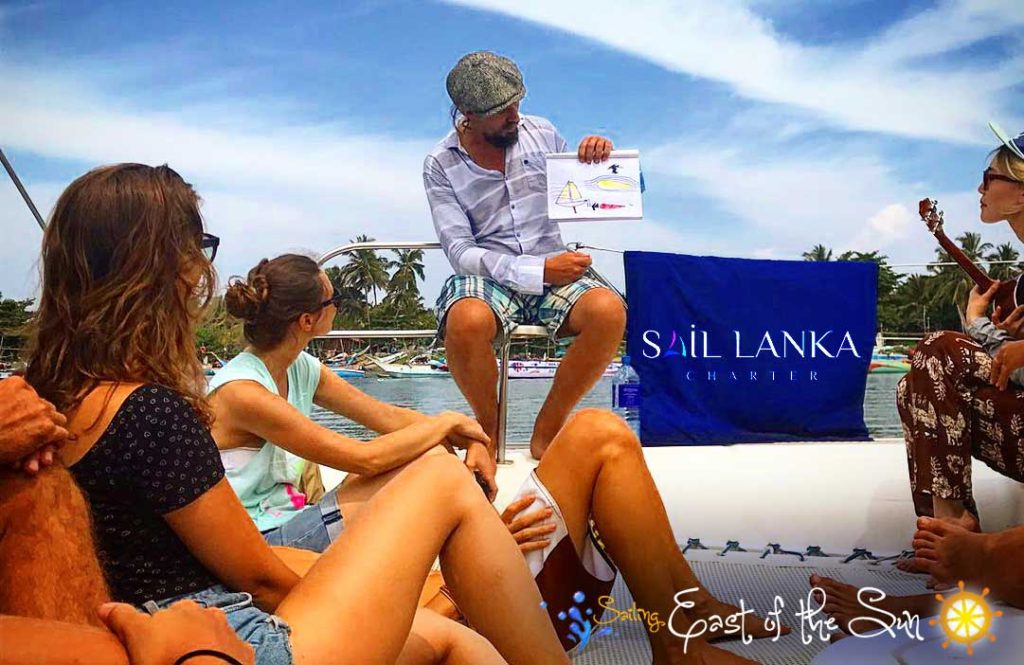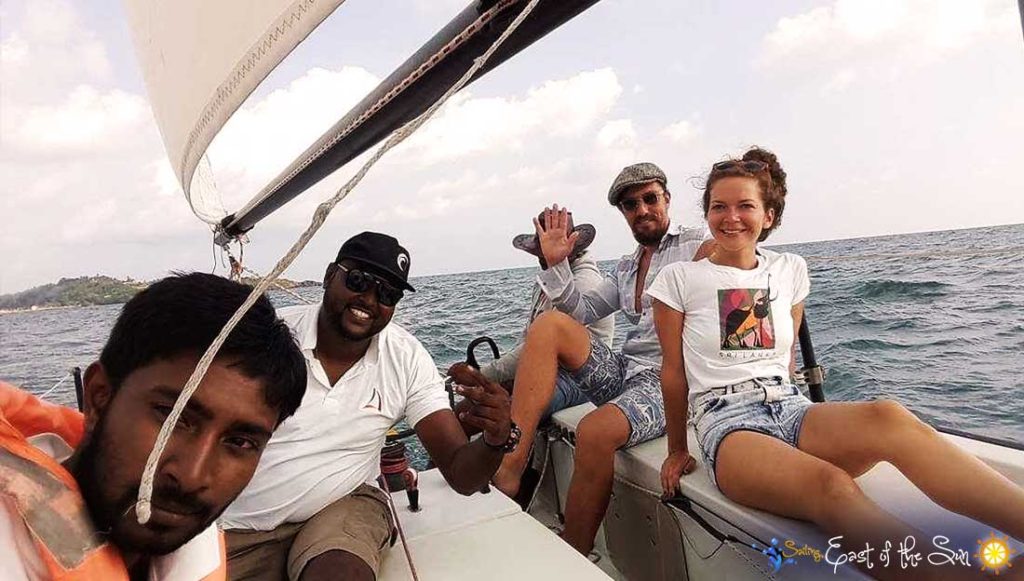 Read more about our stay in Sri Lanka in the next article! (coming soon)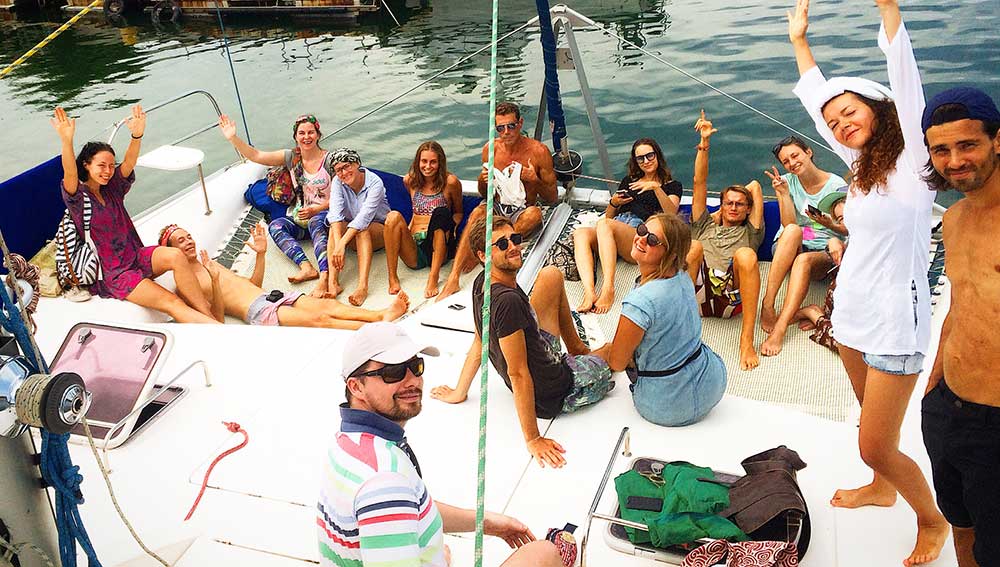 Want to know more about sailing in Sri Lanka? Shoot us an email at: Flo@sailingeastofthesun.com or leave a comment below and we will be happy to help you.